PROSSIMO WORKSHOP
RITRATTO IPERREALISTICO AD AEROGRAFO CON DRU BLAIR!!
7-8-9-10 APRILE 2016 A BARI!
ENGLISH VERSION
In this portrait workshop, Dru will demonstrate his approach to painting convincing skin textures, as well as lips, eyes, facial hair, backgrounds and many other attributes that make up a well-executed realism painting.
Class is limited to 10 and will be filled on a first-come, first-served basis.
Portraits is a single project class

The students will learn development of advanced skin textures, hair, and eye colors with extreme accuracy and precision

Emphasis will be placed on learning to mix and match colors perfectly through our

Color Theory
VERSIONE ITALIANA
In questo workshop sul ritratto, Dru dimostrerà come dipingere il colore della pelle, così come le labbra, gli occhi, i capelli , e tutto ciò che è necessario per realizzare un dipinto iperrealista ben eseguito.
Il numero dei partecipanti è limitato ad un massimo di 10 allievi.
Gli studenti impareranno a dipingere la texture della pelle, i capelli ed il colore degli occhi con estrema accuratezza e precisione, attraverso la teoria del colore.
PRENOTA ORA IL TUO POSTO!
Scrivi a Indirizzo e-mail protetto dal bots spam , deve abilitare Javascript per vederlo o 392/7200928
______________________________________________________________________________________________________________________
CORSO BASE DI AEROGRAFIA
Il corso base, organizzato dall'ass.ne culturale VoXart, è rivolto a tutti coloro che vogliono imparare o migliorare la propria capacità di dipingere con la tecnica dell'aerografia.
Le due giornate, di circa 8 ore ciascuna (con pausa pranzo), saranno così suddivise:

Primo giorno: spiegazione della tecnica di base con esercizi pratici. Si studierà come ottenere punti, linee, sfumature, utilizzare le maschere fisse e mobili e su come realizzare alcuni "effetti speciali" come il cielo stellato ecc.


Secondo giorno: prove pratiche di tecnica avanzata. Effetto cromato, trasparenze, effetto legno,cenni sul fotorealismo ad aerog

rafo.
Tutti i materiali sono messi a disposizione dall'associazione.
Il
workshop è rivolto a tutti.

Evento sponsorizzato da Anest Iwata e Createx Colors.


Rilascio attestato di partecipazione finale.



Il corso avanzato prevede ,invece, la realizzazione di un soggetto dipinto con la tecnica fotorealista su carta sintetica.
Per informazioni: Indirizzo e-mail protetto dal bots spam , deve abilitare Javascript per vederlo o 392- 720.0928
BARI, Ital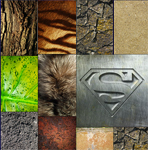 y - Textures and Special Effects

Dru Blair is coming back to Bari for the texture class on the 18th and 19th of April! Come to join us! :)

This is a brand new special effects mini-workshop featuring a wide variety of textures taught over two days. You will learn how to paint steel, fur, rust, rock, other surface illusions. For reservations or more info please send

requests to

Indirizzo e-mail protetto dal bots spam , deve abilitare Javascript per vederlo or +39 392 7200928

Sponsorized by

ANEST IWATA

-

CREATEX COLORS

Tutti i materiali saranno messi a disposizione

Ogni partecipante utilizzerà l'aerografo IWATA CM-SB, il migliore della serie IWATA Custom Micron (http://www.iwata-medea.com/products/iwata-airbrushes/custom-micron/cm-sb/), insieme ai CREATEX COLORS (illustration colors), perfetti per l'uso della "Color Buffer System" di Dru Blair.


Questo workshop è rivolto a tutti, principianti ed esperti.

Il corso è a numero chiuso.

La sede del corso è a Bari.




tel: 3927200928



ENGLISH VERSION

All materials, paint, and reference will be supplied.

Each student will use the airbrush IWATA CM-SB, the best of the Iwata Custom Micron series (http://www.iwata-medea.com/products/iwata-airbrushes/custom-micron/cm-sb/), and the CREATEX COLORS (illustration colors), optimized for use of the Dru Blair"Color Buffer System".


Although portrait painting may seem formidable, this workshop is non-intimidating with both the novice and veteran artist in mind.

Class is limited to 14 and will be filled on a first-come, first-served basis.

Location: Bari (Italy)




phone: +39 3927200928

.